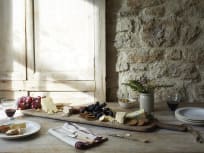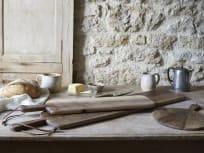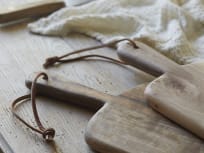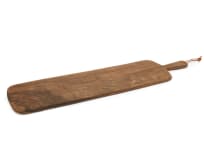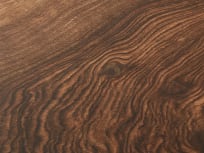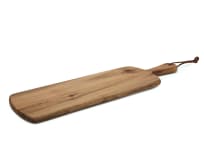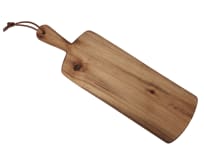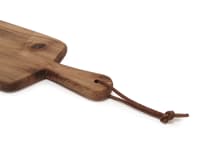 Rectangular Nutkins Sharing Board
A scrummy sharing board for laid-back feasting. Made from walnut wood with lovely tonal variations depending on the tree.
Medium Rectangular Nutkins Sharing Board
In stock
Need to know
Made from

Walnut wood locally sourced from the Moroccan High Atlas mountains. Each piece is made from one solid piece of wood.

Finish

Lightly oiled to bring out the darker tones in the wood (oil is food safe)

Dimensions

Medium: 50 cm (w) x 16 cm (d) x 1cm (h)
Large: 80 cm (w) x 19 cm (d) x 1.5cm (h)

Care instructions

Not suitable for dishwashing. If looking a little dry: wash with soap and water and air dry (lay on newspaper to protect surfaces); apply food safe oil (like sunflower oil) and use a towel to gently spread all over; finally wipe down evenly until looking shiny and new!

Where I'm made

Hand-carved by artisans in Marrakesh, Morocco
Delivery for this teeny-sized item (£3)
Delivered to your doorstep in 2-4 working days
2. Ping

You receive an SMS to let you know it's on its way

3. Ding dong

Your goodies are here!