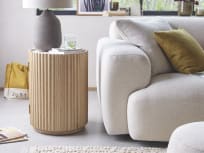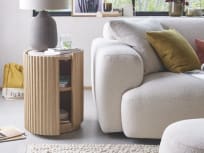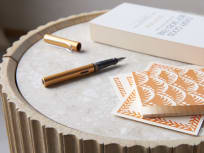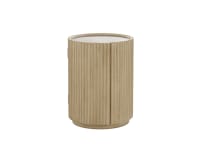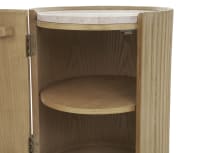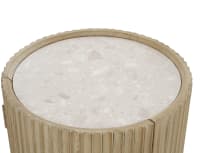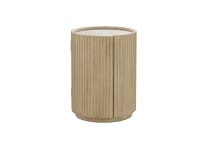 Bobbin Storage Side Table
We like things practical and beautiful. So this oak side table - with its concealed shelving and beautiful stone top - makes us very happy.
Bobbin Storage Side Table in Light Oak
Our Bobbin Storage Side Table in Light Oak will be available around the beginning of February. Order yours now for first dibs!
Need to know
How is it delivered?

Arrives fully assembled

Dimensions

42cm (d) x 42cm (w) x 55cm (h)

Shelf

Internal shelf is adjustable

Terrazzo stone top and light weathered oak

These are natural materials so texture and colour can differ - uniqueness guaranteed!

Care instructions

Where I'm made

Handmade by skilled artisans in Ningbo, China

Guarantee

1-year guarantee
Delivery for this small-sized item (£6)
Delivered to your doorstep in 2-4 working days
2. Ping

You receive an SMS to let you know it's on its way

3. Ding dong

Your goodies are here!
Looking for a side table?
These might float your boat...