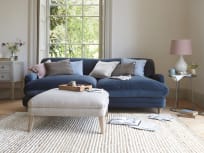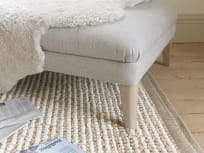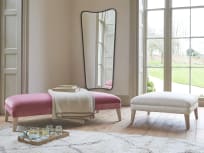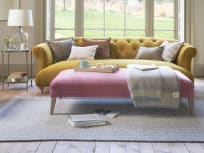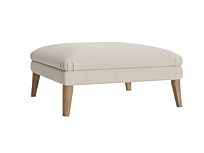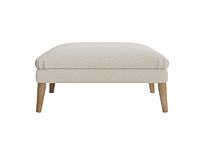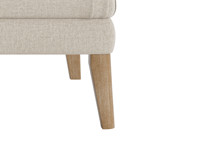 Scuffler Footstool
There's too much in life that's complicated. But this simply scrummy footstool isn't one of them. Nice and squishy and goes with almost anything.
Square Scuffler Footstool in Thatch House Fabric
Handmade to order & delivered in 6-8 weeks
Why we love our Scuffler Footstool
Proper British craftsmanship

We use Blighty's best to handcraft our wares. Generations of know-how go into every pleat, fold and frame.

Made to last a Loaftime

Our timeless designs champion slow style, not fast fashion, for quality pieces that'll see you through
14 day rest-drive
Test out your new made-to-order footstool at home for two weeks. If for any reason you're not 100% happy, you can exchange it for another squish machine, or return it.
Delivery for this medium-sized item (£19)
Delivered to your doorstep in 3-5 working days
2. Ping

We will contact you to arrange a delivery date

3. Ding dong

Your goodies are here!
Delivery for this biggish-sized item (£29)
1. Order

Pick your delivery date with our online booking tool

2. Ping

You will get a notification 48 hours before to confirm a 2-hour window

3. Ding dong

Your goodies are here!
Looking for a footstool?
These might float your boat...