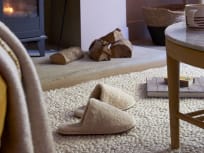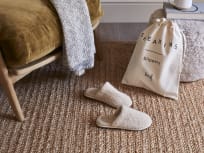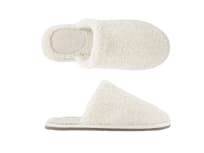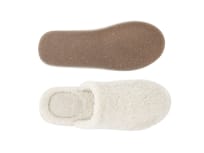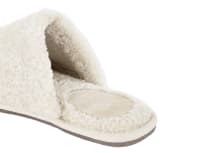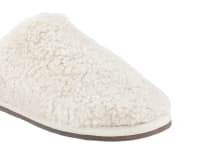 Shearins Slipper
Slide into these softies for ultimate comfort. Made from Australian shearling.
Shearins Slipper Size 4 Natural
In stock
Choose from 7 sizes
Need to know
Outer composition

100% responsibly sourced Australian shearling with a twill trim

Inner composition

Shearling wool with a layer of foam for superb comfort

Sole composition

A discreet rubber sole so you can take the bins out

Care instructions

Spot clean with a damp cloth and allow to air dry. Not suitable for machine washing or dry cleaning.

Size info

Our Shearins slippers are unisex and come in sizes 4-10

Fit info

For a snug fit we recommend buying your usual size. Half size? Size down.

Serving suggestion

Want to pair our Shearins slippers with our Sockins sofa socks? We suggest sizing up as our Sockins are extra thick.

Where I'm made

Made in Shandong, China
Delivery for this teeny-sized item (£3)
Delivered to your doorstep in 2-4 working days
2. Ping

You receive an SMS to let you know it's on its way

3. Ding dong

Your goodies are here!