{"account":"4980","model":"20675COVERS-001","features":{"COLOUR":"82"},"frame":"3","fabric":"thatch-house-fabric","gallery":true,"fabrics":{"thatch-house-fabric":{"id":"82","nav":"82","urlname":"thatch-house-fabric","title":"Thatch house fabric","image":"https:\/\/media.loaf.com\/image\/upload\/c_crop,h_872,w_872,x_1128,y_0\/f_auto\/q_auto\/c_pad,h_80,w_80\/website\/images\/original\/58878-swatch-1-thatch-house-fabric-051x051.jpg"}}}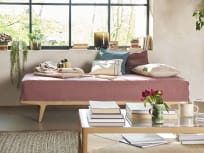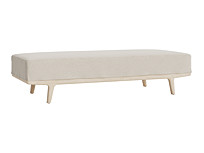 Tip Top Daybed Covers
A handy loose cover for our Tip Top daybed. Great for that laid-back look in the colour you want.
Need to know
Covers only

This product includes one cover for our Tip Top daybed. Want to buy our Tip Top daybed? Head here.

How to put it on

When your Tip Top daybed is in the folded position, simply pop the cover on top. Just make sure the folds are aligned to the corners.

Cover care

See our upholstery care guide

Guarantee

1-year guarantee on the covers
Delivery for this small-sized item (£6)
Delivered to your doorstep in 2-4 working days
2. Ping

You receive an SMS to let you know it's on its way

3. Ding dong

Your goodies are here!