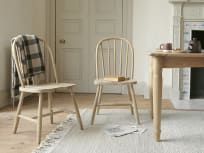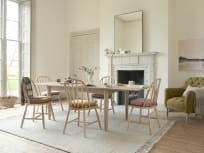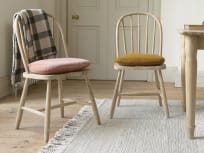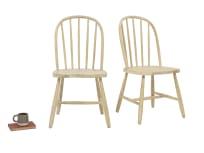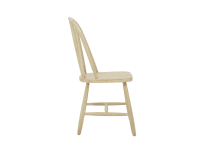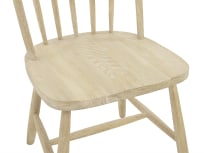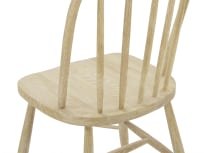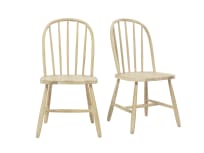 Chortler in Light Oak
Inspired by a classic Windsor chair design, but given loads of Loafy character with the lightly textured oak. One is very amused.
Pair of Chortler kitchen chairs in Light Oak
In stock
Delivery for this medium-sized item (£19)
Delivered to your doorstep in 3-5 working days
2. Ping

We will contact you to arrange a delivery date

3. Ding dong

Your goodies are here!
Looking for a pair of kitchen chairs?
These might float your boat...